We will tell you about some of the biggest and most important issues we have experienced.
Every year we get about 100 cases – everything between thin horses and long hoofs. About every 3 cases will be reported to the police.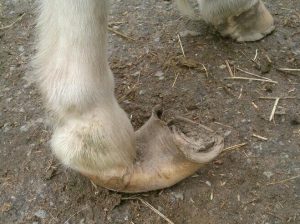 The mini shettys
Area: Jutland – 2017
7 mini shettys didn´t had any farrier for a very long time. The result was extreme long hooves and pain when they had to move around.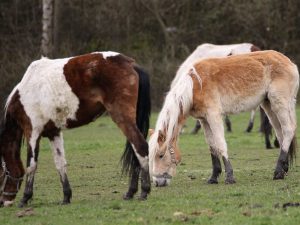 Two thin ponies for sale
Area: Fyn – 2016
We saw a field of emaciated horses and decided to help 2 of them. Inside the dark barn stood the thin horses packed together.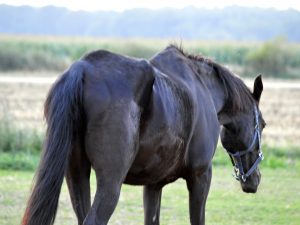 The horses from Ørbæk
Area: Fyn – 2015
Several horses stood on a field without feed, shade or clean water. The horses were also thin. The police did not really do anything. It was very frustrating.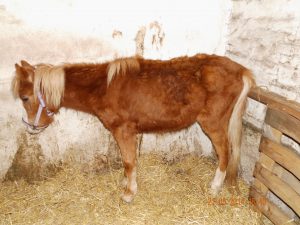 Valentino
Area: Jutland – 2014
A little pony stallion was so starved that he almost could not stand on his legs.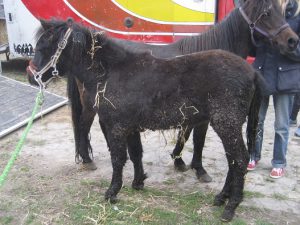 Deformed hoofs and legs
Area: Jutland – 2013
A foal grew up in spite of the fact that it could hardly stand on the legs due to deformed hoofs. It was very painful to the foal.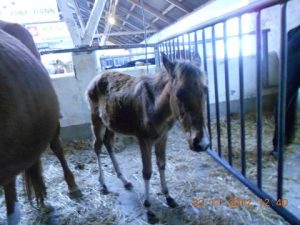 14 horses at a slagterauktion
Area: North of Jutland – 2012
14 trotters had been removed by the police, who eventually chose to put them for sale at a slaughter auction.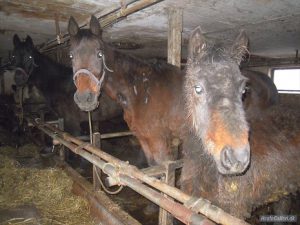 Finess og Freja
Area: North of Jutland – 2011
An online sales ad showed some thin and dirty horses for sale in a dark stable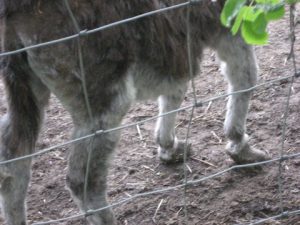 Mistreated donkeys
Area: Fyn – 2010
Some donkeys lived under very bad conditions with long hoofs and too little to eat.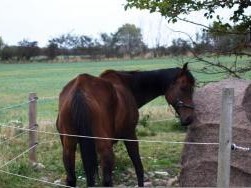 Betsen – a racehorse
Area: Fyn – 2009
A retired racehorse was found on a field without any proper food. The horse was very emaciated.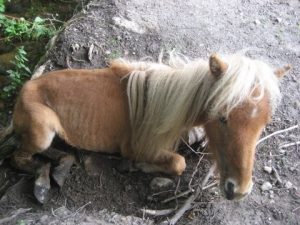 A little red pony
Area: Fyn – 2008
A little red pony was scratched on a slope and could not rise because of hunger and exhaustion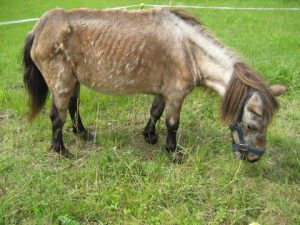 Charlie
Area: Fyn – 2007
Three riding school ponies should enjoy their otium. Unfortunately, it ended up completely wrong for them.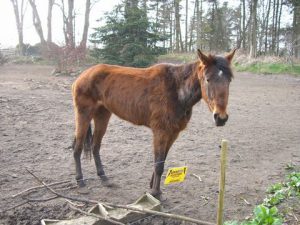 Anaconda and Lukas
Area: North of Jutland – 2006
nyt Hesteliv's first animal rescue case. A horse and a pony stood half dead of hunger. In the stable stood another horse that no one knew was there.